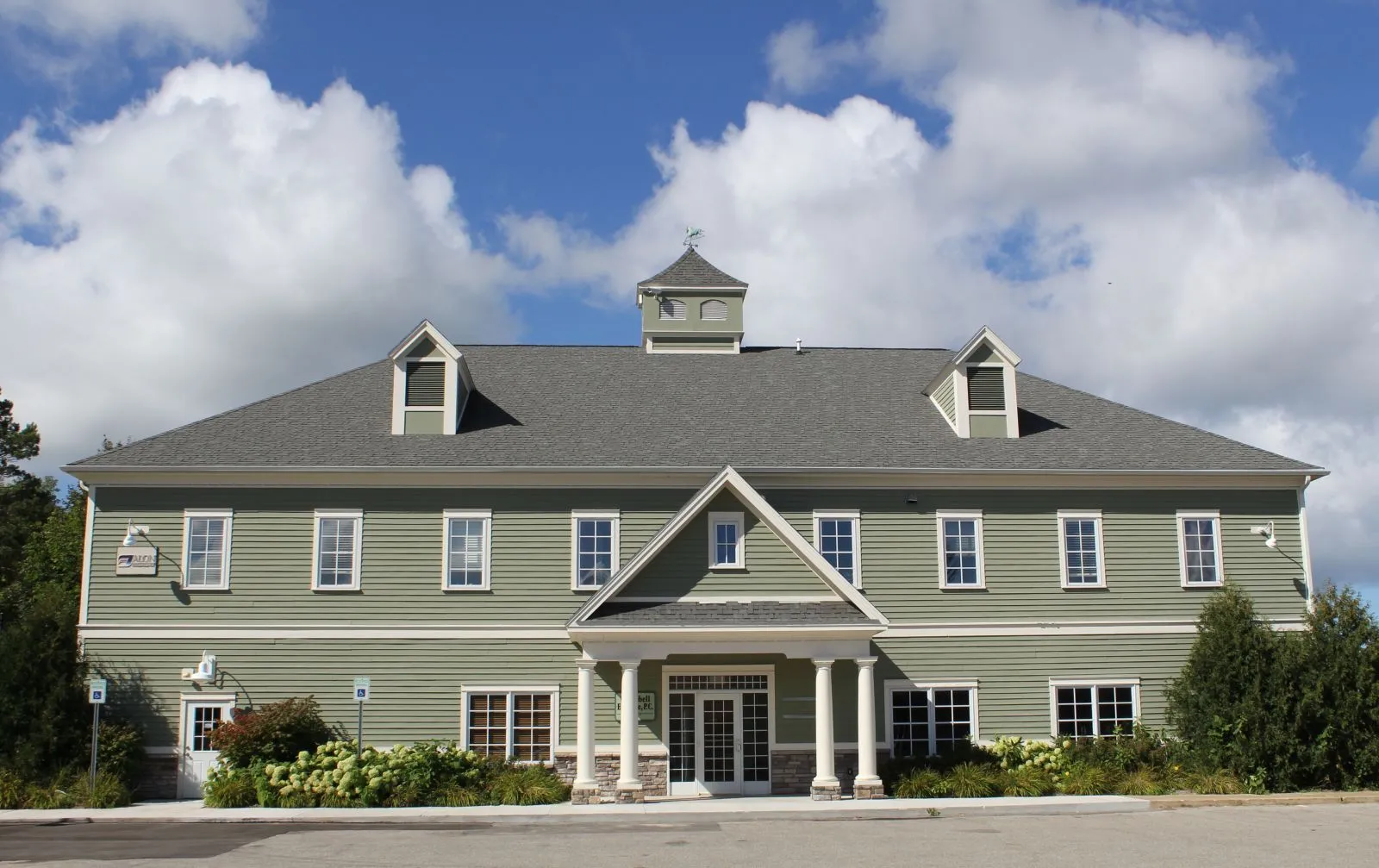 Harbor Pointe Dental of Petoskey
Comfort and convenience are the hallmarks of Harbor Pointe Dental's office operations. To ensure your convenience, below is the information you need about our hours, location, appointment scheduling, insurance acceptance and billing.
Harbor Pointe Dental of Petoskey
932 Spring St., Suite 102
Petoskey, MI 49770
(231) 347-8899
(231) 347-6097 Fax
Monday:
Tuesday:
Wednesday:
Thursday:
Friday (Admin):
8:00am - 5:00pm
8:00am - 5:00pm
8:00am - 5:00pm
8:00am - 5:00pm
9:00am - 1:00pm


Appointments
We know you have many choices when choosing a Dentist in Petoskey, so we have made requesting an appointment a simple process via our website. Please note, this is a request only and does not guarantee appointment availability. Please contact our office directly for specific available appointment times, and if for any reason you cannot keep a scheduled appointment or will be delayed, please call us as soon as possible at 231-347-8899.

Insurance and Billing: Non-Restricted Providers
As an added convenience for our patients, Harbor Pointe Dental accepts and bills all dental insurance, other than straight Medicare/Medicaid or Healthy Michigan. We are considered non-restricted providers, which means we are not bound by contractual limitations of insurance companies, but can still bill and accept payment for provided care.
We provide valuable services to our patients of verifying insurance eligibility and benefits, utilizing pre-estimates to determine insurance coverage for treatment and we directly file all ADA claim forms for services rendered on behalf of our patients. Please contact us with your specific policy information so we can advise on your coverage levels at our office.


Payment Options
At Harbor Pointe Dental, we accept a variety of payments for your convenience. Cash, Visa, Mastercard, Discover, as well as Care Credit. We also have "In Office" financial payment plans available.

Facilities and Equipment
We are confident our state of the art dental practice will meet all of your dental needs. Our team uses digital x-rays which provide clearer images and expose patients to considerably less radiation than traditional x-ray techniques. We also have a CBCT scanner at our practice that allows us to utilize state of the art digital 3D imaging for both diagnostic and virtual treatment planning. Intra-oral cameras take clear images that allow you to see exactly what we see inside your mouth, providing you with a better understanding of your diagnosis and treatment options. The safety of our patients is top priority and we practice the highest standards of sterilization and safety procedures. In addition to your choice of music with your own personal headphones, our treatment areas come equipped with smart televisions that allow you to access cable or the capability to log into your own streaming service of your choice to help you feel comfortable during your appointments. We also offer blankets, pillows and chair pads for comfort during your appointments.

Financing Options
CareCredit is here to help you pay for treatment and procedures your insurance doesn't cover. We offer No Interest* financing with low minimum monthly payment options so you can get what you want, when you want it.
With three simple steps, including an instant approval process, it's easy to apply for CareCredit. After you're approved, you're free to use CareCredit for the services you choose including dentistry, LASIK, veterinary, cosmetic, hearing aids and more.